Meet the team
Interactive Advisors senior management team brings our experience, intelligence and passion to bear on one, singular purpose — to give you a better way to invest.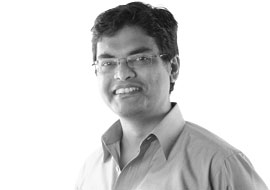 Sanjoy Ghosh
Chief Investment Officer
Sanjoy is a seasoned investment professional with expertise in multi-asset portfolio construction and optimization allocation across a broad range of asset classes.
He began his investment career at Putnam Investments where he started as a quantitative analyst and was a member of the portfolio management team responsible for the US Large Cap Growth Structured Equity portfolios.
Prior to Interactive Advisors, he was Director of Investments and portfolio manager for PanAgora Asset Management where he oversaw alpha research for PanAgora's equity and multi-asset strategies. He also led the new investment product portfolio development for the firm's Active Global, US, Emerging Markets, Extended Alpha 130/30 and Long-Short Products and was a member of the Investment Committee.
Sanjoy has a BA in Math and Economics from Colgate and a MA and PhD in Finance from the Wharton School of Business at University of Pennsylvania.
Bimal Shah
Chief Technology Officer
Bimal has 20 years experience in software technology. He began his career with Accenture where he designed a real-time market surveillance system for the London Stock Exchange. At D.E. Shaw & Co., a technology driven investment firm, he set up and led the global Financial Data and Technology Group. He then founded Thinkingcap Technology to explore and exploit new ideas in rapid software development.
Prior to Interactive Advisors, Bimal worked for two of Betfair's new ventures, leading the technology for Exchange Games and then heading up product development for Tradefair.
Bimal holds a BSc (Physics) and MSc (Human Computer Interaction) from the University of London.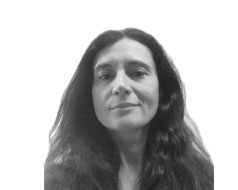 Ana-Maria Ignat, JD
General Counsel & Chief Compliance Officer
Ana has practiced in the financial services sector for more than a decade. She has represented a variety of financial institutions in regulatory inquiries and litigation.
Ana joined Interactive Brokers and Interactive Advisors after a nine year career as a litigation associate and of counsel with the international law firm of Morrison & Foerster LLP. Ana is admitted to the Virginia and District of Columbia Bars.
She holds a JD from the George Mason University School of Law, a Masters in International Relations and European Studies from the Central European University in Budapest, and a BA in Political Science from the University of Bucharest.
Kalen Holliday
Director, Marketing & Communications
Kalen Holliday has more than a decade of experience promoting financial services and technology companies.
Prior to joining Interactive Advisors, Kalen handled communications for several companies, including AllianceBernstein, John Nuveen and MortgageIT, an online lender acquired by Deutsche Bank.
Earlier in her career, Kalen was Editor of the Investment Products section at American Banker and freelanced for Bond Buyer, Community Banker, Investor's Business Daily, Registered Rep, and The Wall Street Journal.
She earned an MS in Journalism from Northwestern University and a BA from Georgetown University. She previously held a FINRA Series 6 license.