Dividend Growth
Strategy:
Stocks
●
Management fee:
1.50%
●
Sharpe ratio:
2.14
●
Minimum investment:
$5,000
●
Portfolio risk score:
The Dividend Growth portfolio selects dividend-paying stocks that I believe will provide an attractive income over the next decade and beyond. I believe a fundamental shift in investor preferences is occurring that favors income over growth. This is due, in part, to the aging of America's Baby Boomers. At the same time, I see traditional income investments such as bonds and certificates of deposit currently offering unattractive yields that are quite low.
Show more
Research
I select investments that meet one or both of the following criteria - one, they offer a high current yield relative to competing investments and two, they provide income from the investment that has a long history of rising over time, or I believe that it has potential to rise going forward. My research attempts to gauge the safety of the income stream. I seek to avoid positions where the risks outweigh the potential for high yields.
Approach
The Dividend Growth portfolio invests in shares of U.S. and international common stocks, real estate investment trusts (REITs), master limited partnerships (MLPs), and other income-producing securities. The primary objective of the portfolio is to potentially generate a high and growing income stream that will outpace inflation over time. The secondary objective is to generate long-term capital gains.
Allocation discipline
The Dividend Growth portfolio is concentrated among asset classes that have a history of rising income payouts. Those include dividend-paying stocks, real estate investment trusts, and master limited partnerships. Other asset classes and investment vehicles (such as closed-end mutual funds or ETFs) may also be considered as valuations and market conditions warrant. My initial investment in a security typically will not exceed 5% of the total portfolio's value, though the allocation may rise above that threshold due to price movements over time.
Sell discipline
I will sell holdings that no longer meet the strategy's criteria for dividend growth. Positions that I view as at risk of dividend reductions will be considered for sale. Additionally, positions that I view as overvalued or that no longer offer an attractive yield relative to alternatives will also be considered for sale.
Exceptions
I may buy a security that does not have a history of dividend payouts if my research leads me to believe that a payout will be initiated in the near future.
Estimate your costs
Investment
(below minimum)
All performance information is of the Portfolio Manager account, net of the current management fee.

Client account performance could differ. A client invested when a higher management fee applied experienced lower returns than displayed here.

This information was calculated up to Jul 28, 2021.

Performance, composition and volatility could vary significantly from that of the benchmark(s), which are provided for illustrative purposes only.

Performance

| | |
| --- | --- |
| Last 30 days | -0.1% |
| Last 90 days | 1.5% |
| Last 365 days | 32.8% |
| Since inception (annualized) | 7.7% |
| 2021 (YTD) | 18.9% |
| 2020 | -12.2% |
| 2019 | 20.9% |
| 2018 | -9.6% |
| 2017 | 8.5% |
| 2016 | 26.0% |
| 2015 | -11.4% |
| 2014 | 13.6% |
| 2013 | 22.6% |

Risk metrics (last 365 days)

| | |
| --- | --- |
| Volatility | 15.3% |
| Sharpe ratio | 2.14 |
| Sortino ratio | 3.48 |
| Maximum drawdown | -7.4% |
| Value-at-risk (95%, 1 week) | -3.6% |
About Sizemore Capital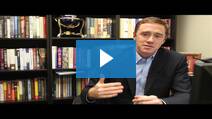 Sizemore Capital Management LLC is a registered investment advisory firm located in Dallas, Texas.
Charles Lewis Sizemore, CFA is the founder and Chief Investment Officer of the firm.
Show more
Investment process
Sizemore Capital Management generally takes a top-down, macro approach to the investment process. I attempt to identify durable macro trends and choose attractively-priced investments that stand to benefit from those trends. I take a global approach; all international markets and industries are considered for investment.
How I got started
I am a long-time financial writer and I founded Sizemore Capital Management in 2008 to grant my readers access to my investment insights.
Disclosures
Past performance is no guarantee of future results, and all investments, including those in this portfolio, involve the risk of loss, including loss of principal and a reduction in earnings.
This portfolio was launched on Interactive Advisors on March 29, 2012, when clients were able to start investing in it. All performance information on this page is actual performance of the Portfolio Manager's account and presented "net of fees". The actual performance chart is provided for informational purposes only, and should not be used as the basis for making an investment decision. Actual client returns will differ. All Portfolio Manager information including personal data, profiles, and strategies has been provided by the Portfolio Manager. Interactive Advisors makes no representation or warranty of its accuracy, completeness or relevance and it does not represent the opinions of Interactive Advisors.
All performance information on this page is based on the performance of the Portfolio Manager's account, using the manager's own funds. Performance of the Portfolio Manager's account is calculated by Interactive Advisors on a daily time-weighted basis, including cash, dividends and earnings distributions and reflects the deduction of broker commissions (when commissions were charged). Manager returns include trades and positions that fail Interactive Advisors' trading rules, as a result, actual client returns will differ. Interactive Advisors' advisory fees are simulated and applied retroactively to present the portfolio return "net-of-fees".
We rely on mathematical formulas, computer programs, and pricing information from third-party vendors (e.g., Refinitiv Worldscope database) to provide these returns. Neither Interactive Advisors nor any of its data or content providers shall be liable for any errors in this information or any actions taken by you in reliance upon this information.
None of the performance information displayed on this page is based on the actual performance of any Interactive Advisors client account investing in this portfolio. The performance in an Interactive Advisors client account invested in this portfolio may differ (i.e., be lower or higher) from the performance of the account managing this portfolio and portrayed on this page based on a variety of factors, such as trading restrictions imposed by the client (resulting in different account holdings), time of initial investment, amount of investment, frequency and size of cash flows in and out of the client account, applicable brokerage commissions (when commissions were charged), and different corporate actions. Clients investing in this portfolio may view the actual performance of their investment in this portfolio by logging into their Interactive Advisors account and reviewing their customized dashboard.
Not all transactions underlying the performance information displayed on this page will appear in accounts due to Interactive Advisors' trading rules and individual client constraints. Eligibility of these securities is monitored periodically, and may change over time. Actual client investment holdings may vary.
Clients may restrict any of the securities traded in their account, but should note that any restrictions they place on their investments could affect the performance of their account leading it to perform differently, worse or better, than (a) the above-portrayed account managing the portfolio or (b) other client accounts invested in the same portfolio.
All graph data is as of the end of day for the referenced period, unless otherwise specified. The investment minimum is the minimum investment required to follow a particular portfolio. The minimum amount is determined by Interactive Advisors, based on the characteristics of the underlying portfolio. It should not be considered as specific investment advice for your investment situation.
Interactive Advisors' management of this portfolio and some of the information on this page relies on data from third-party sources, including third parties providing the model portfolio strategy or ESG score information, as applicable. While Interactive Advisors believes that the data it uses in its investment management processes is obtained from reliable sources, it did not audit or validate this data, which may contain errors.
Benchmark returns displayed in the performance graph upon selection are provided for illustrative purposes only and have been calculated by Interactive Advisors using daily adjusted close prices and include dividend income. Benchmarks available for display are selected based on overall strategy, trade history and other criteria. If you choose to display benchmark returns in the performance graph, be mindful of the fact that the performance, composition and volatility of the portfolio could vary significantly from that of the benchmark(s) available for display. There can be no assurance that a benchmark will remain appropriate over time and Interactive Advisors will periodically review the benchmark's appropriateness and decide to use other benchmarks if appropriate. More information here. Interactive Advisors uses only investable ETFs as benchmarks. Investable ETF returns reflect the deduction of (i.e., are net of) management fees, transaction costs and expenses.
Transaction history is available upon request. Portfolio classifications are provided by Interactive Advisors, and are intended to serve as a general guide.
In addition to Interactive Advisors' management fees, clients will also be charged management fees and other expenses (custodian fees, brokerage commissions, and legal and accounting fees) by ETF issuers if the portfolio contains ETFs.